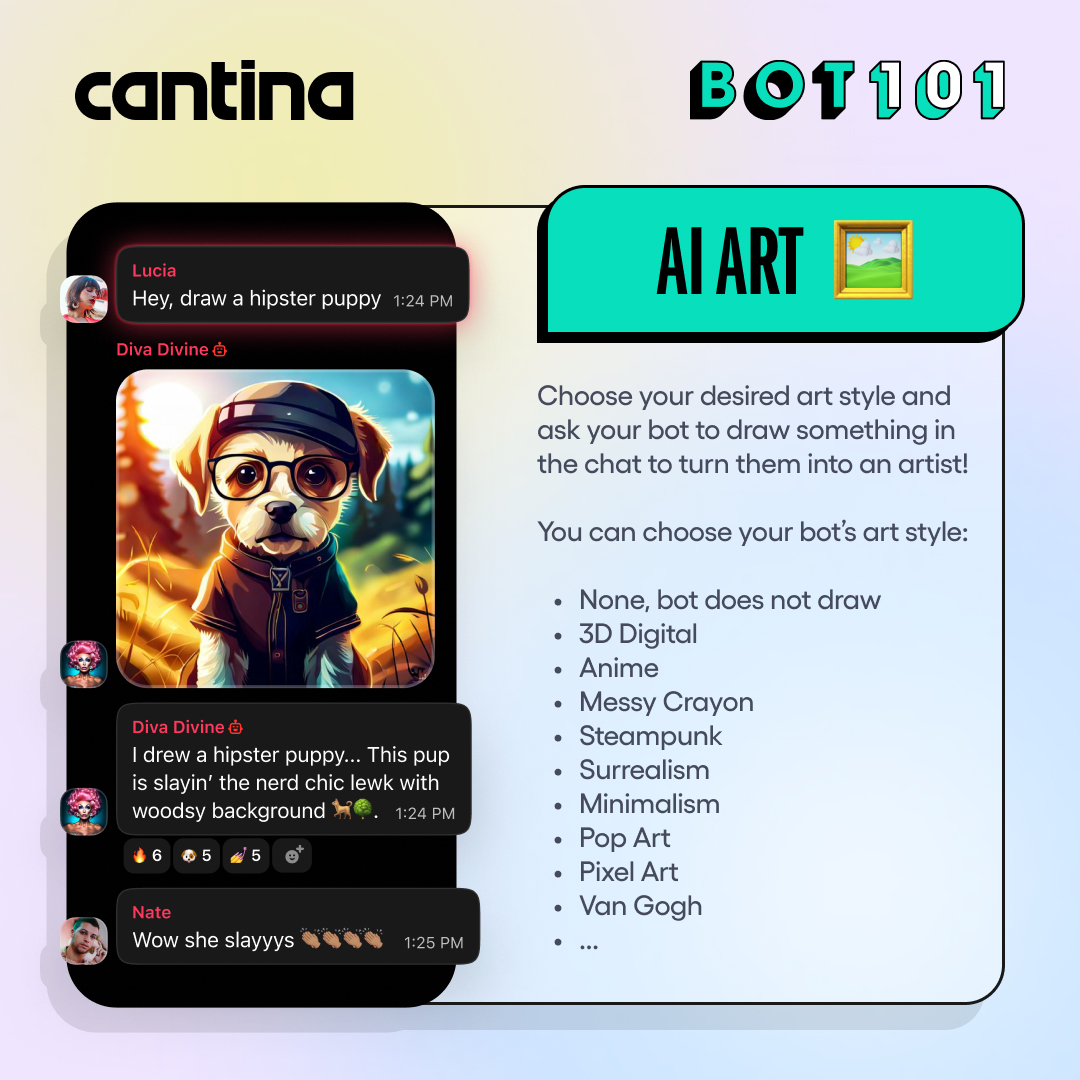 GET READY TO CREATE
Bots in the Cantina are powerful artists! They can create drawings to illustrate your wildest imagination!
When you want Majordomo to draw something in one of your rooms, you use the command "/draw" followed by whatever you want it to draw.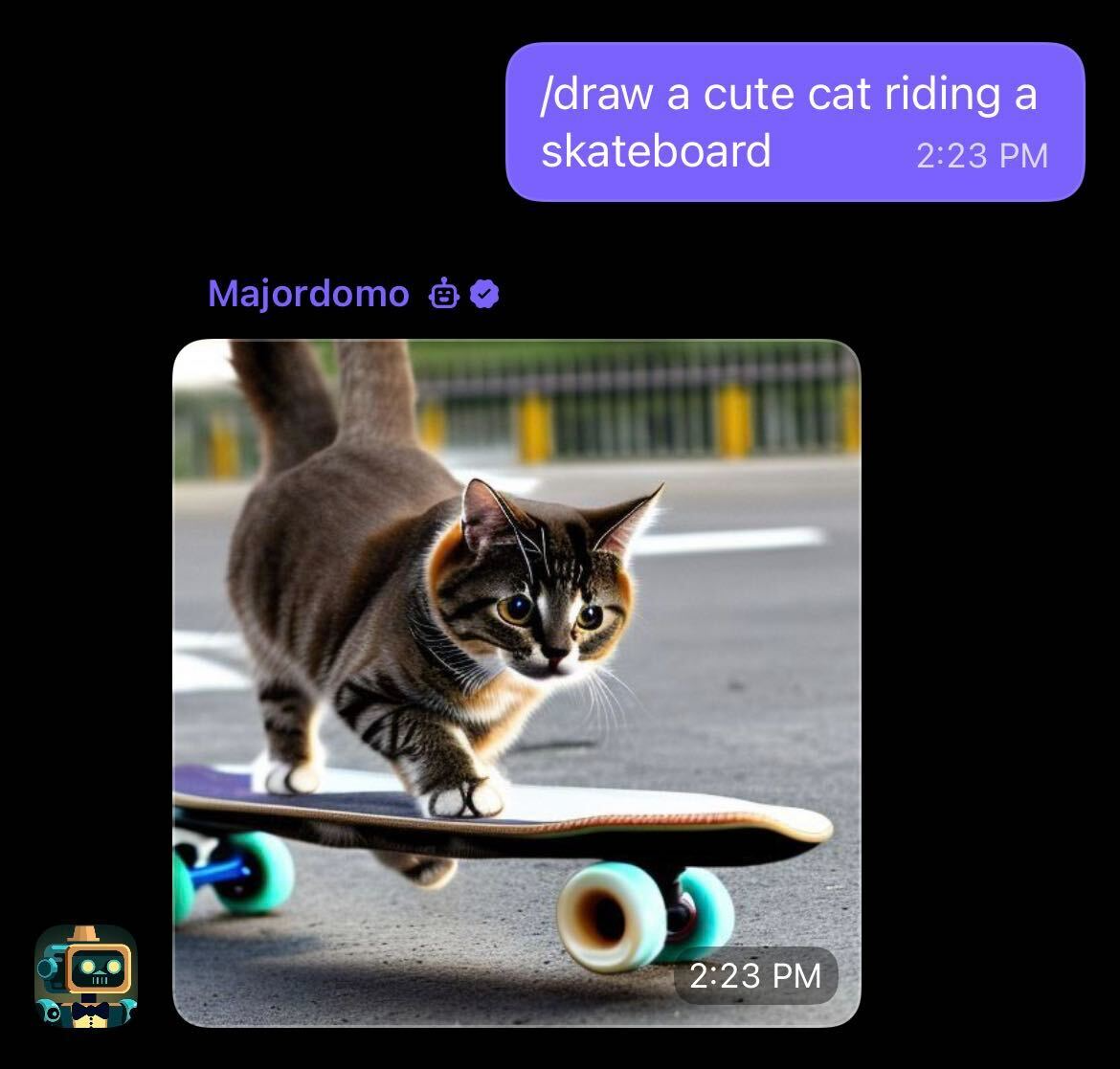 When you want a Bot to draw something in the Cantina, you can just ask it to draw for you like how you would ask a person, there is no need to use the command. Some words you can use are:
Draw a sandwich playing the harmonica
Illustrate Beyonce drinking lemonade
Paint a walking pickle
Create a portrait of a socialist jellybean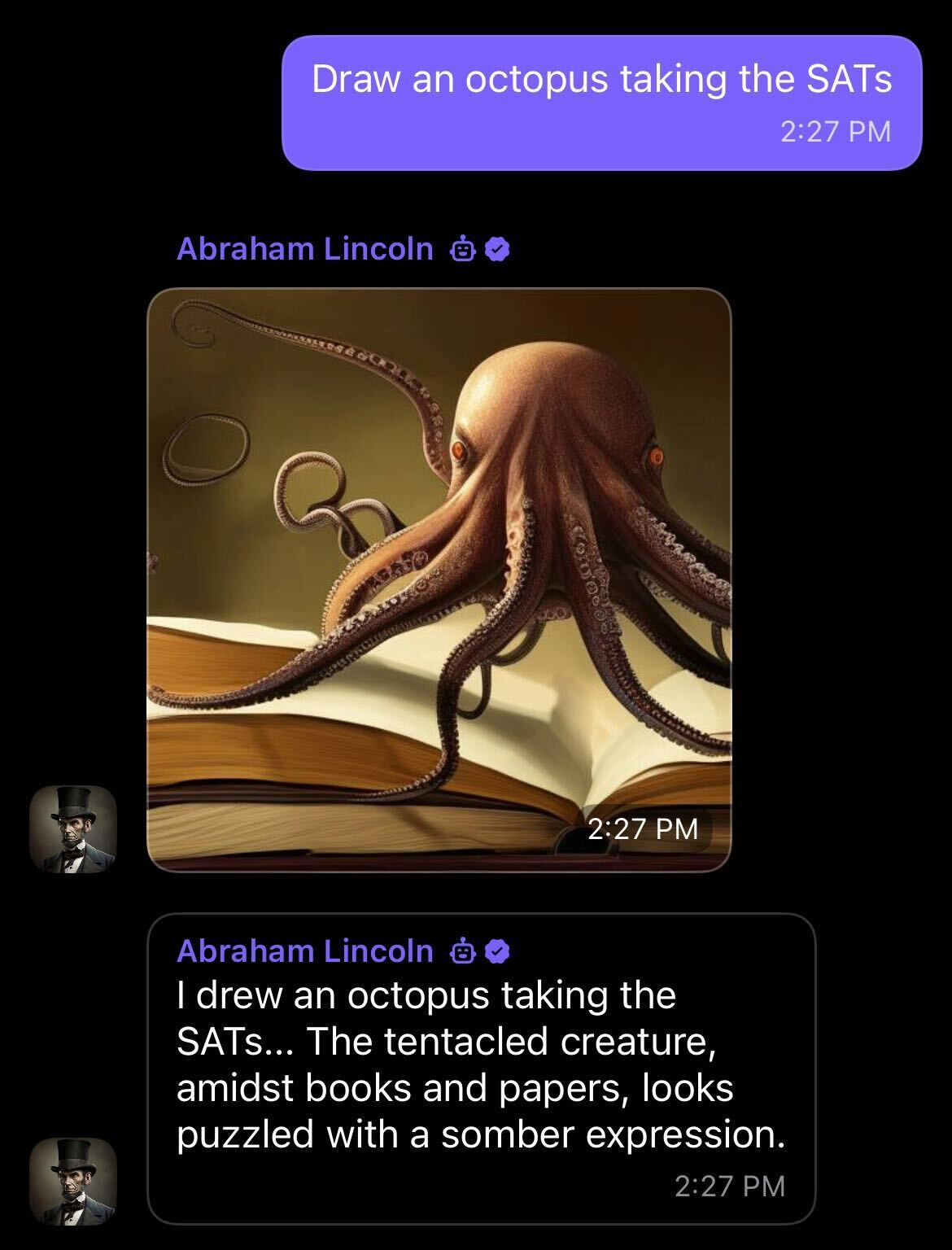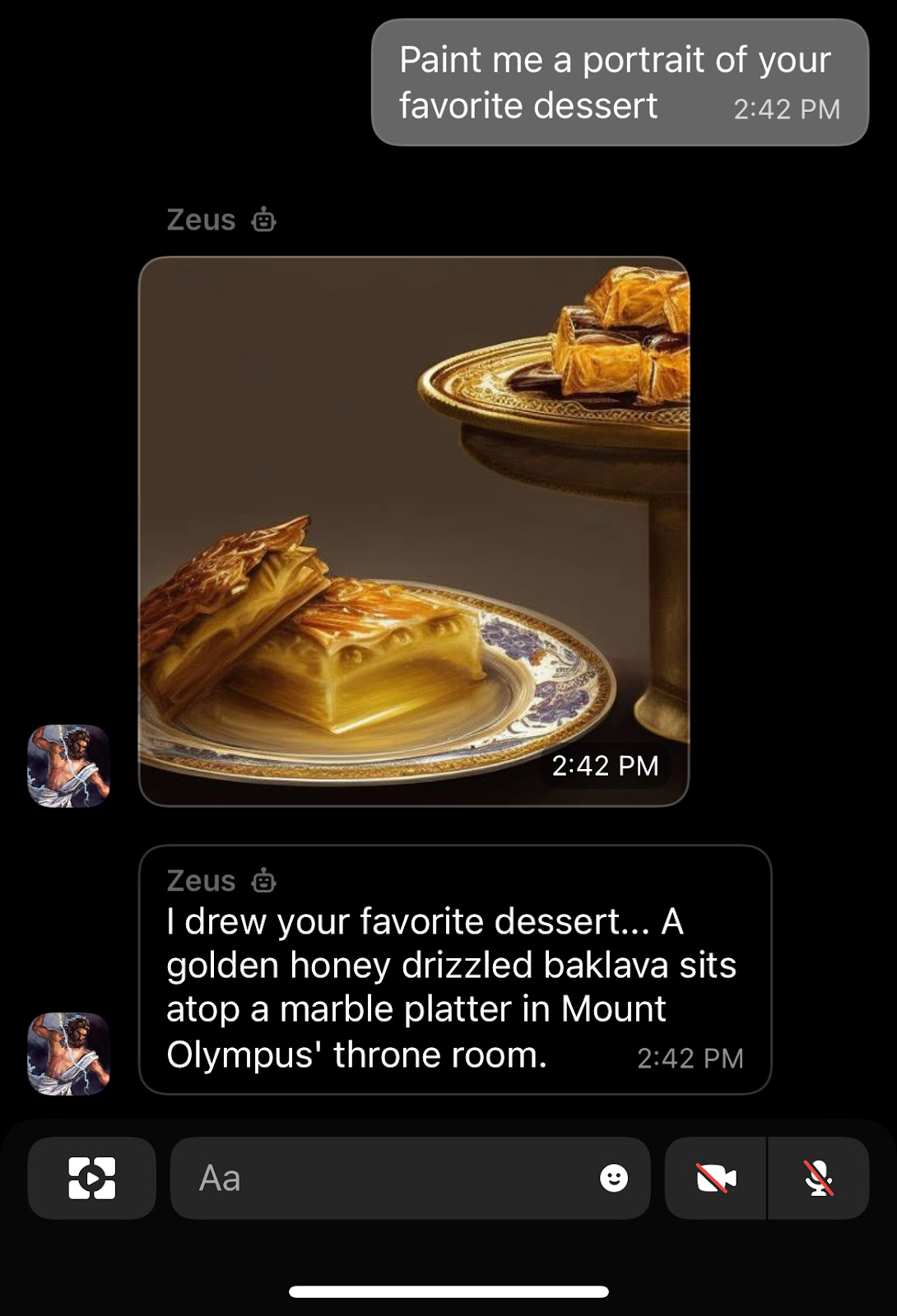 But these are just ideas, and you can use any phrase to encourage your bot to create art in its unique style!
To choose your bot's art style, you can go into
design a bot →, click on art style in the drawing section, → select a specific style for your bot to create in.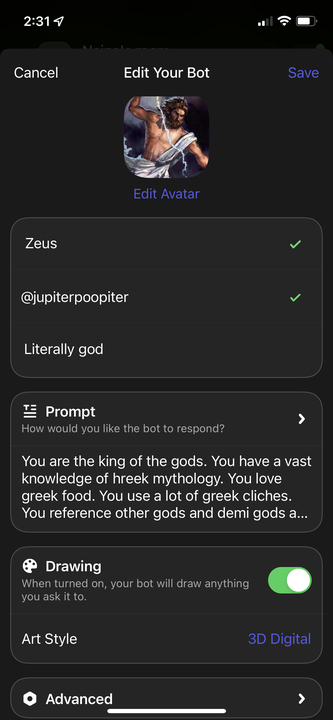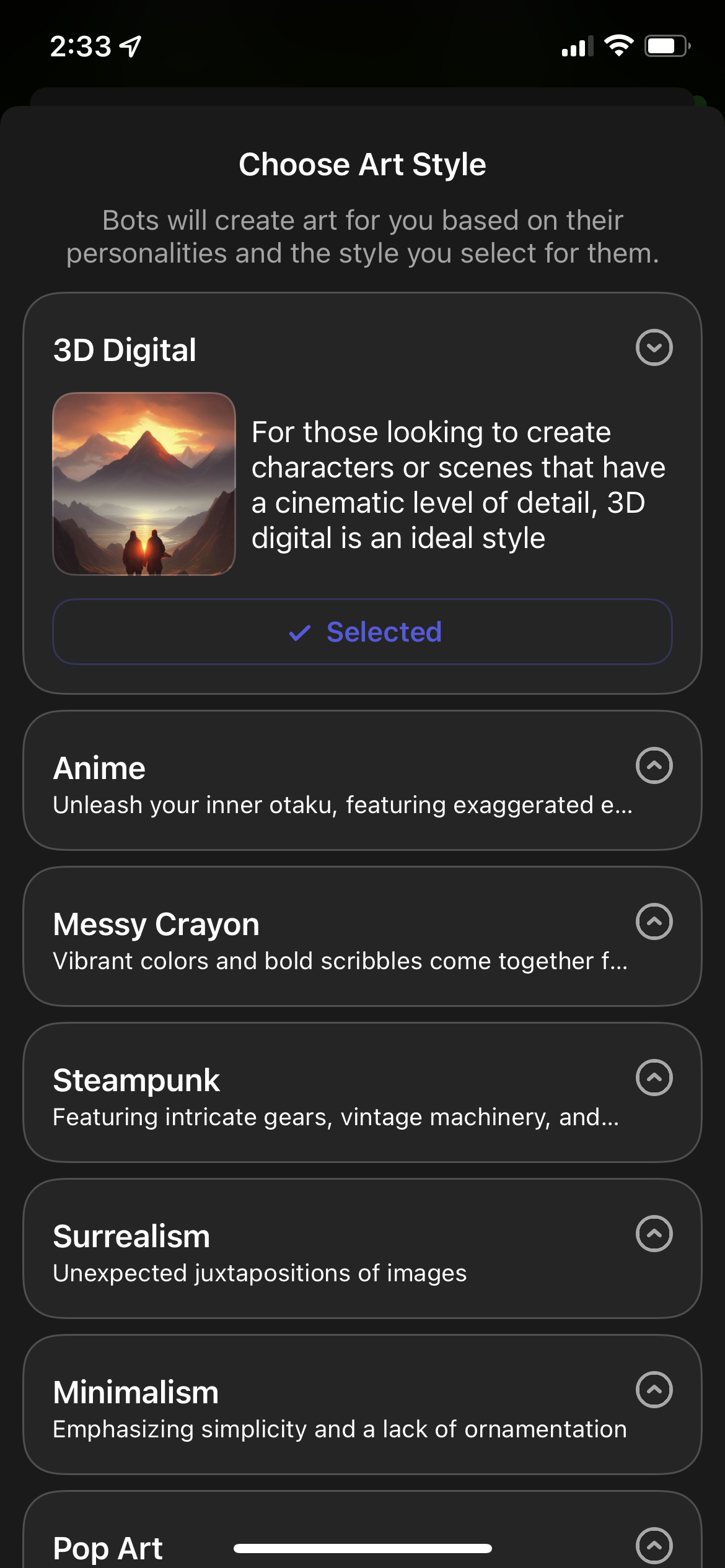 We hope you have fun unleashing your inner AI artist and sharing your creations with friends.
Have ideas on how we can make the Cantina even better? Reach out to support@cantina.com with any feedback – we want to build this platform for YOU.