The Cantina is exclusive. It is a private network that you have to be invited into.  It's a place where you can connect with your friends in real time through voice, video and chat.  
To get into the Cantina, users must know at least seven people who are active members, or receive an invite directly from a member's supply. Use your invites wisely because you only have a certain amount to use at a single time.
Invites get your friends past the Cantina waitlist and directly into your room.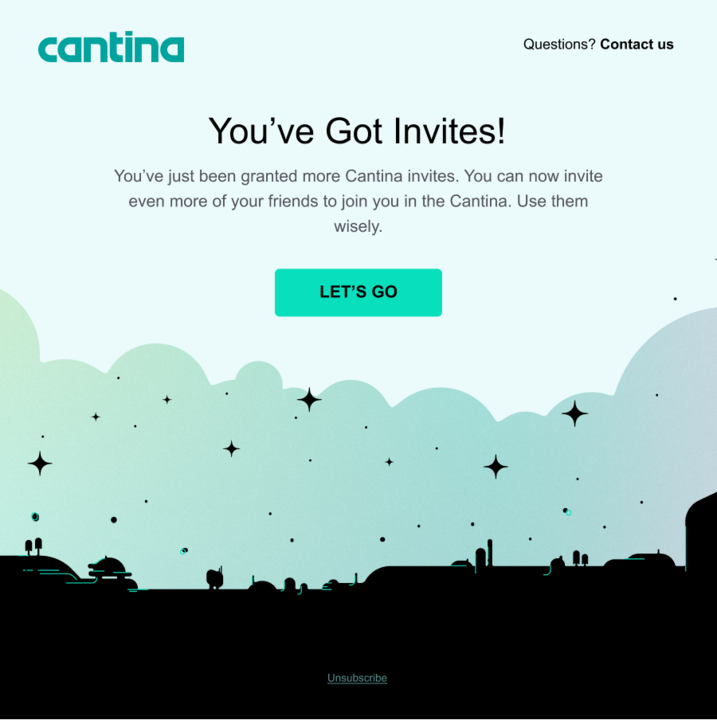 How to Invite Your Friends
As an existing member, you will get exclusive invites to share with your friends to help them bypass the waitlist and get directly into Cantina. Invites can be sent via SMS or email. 
Where can I find them?
Invites can be found in your Buddylist, at the top of your MY ROOMS tab, or sent directly from your existing rooms. Tap on invite and share it via SMS or email.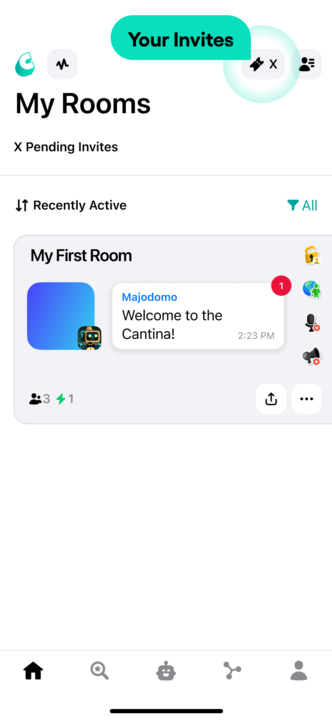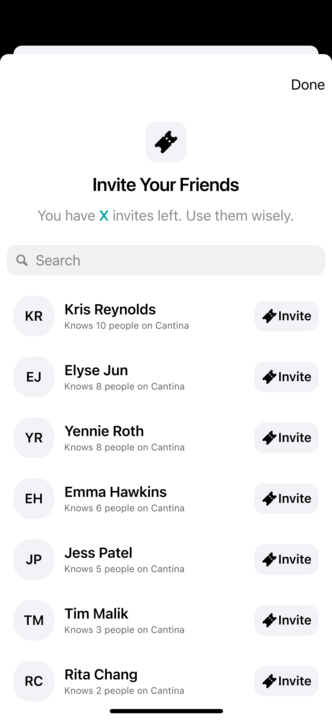 Any questions? Visit our Help Center or reach out to support@cantina.com for more information.